The weather has been rather dreary in what little of this year has transpired, so it is almost logical that my first article of the year for this publication might be similarly pessimistic. I was invited specifically to write about my expectations for 2023, so I invite readers to prepare to be depressed over the next couple of pages.
In short, 2023 will probably be a continuation of 2022 in many ways. For example, the war between Ukraine and Russia will remain an orgy of bloodshed and hysterical moralising with no end in sight. Ergo, Western political actors will continue to exploit the war for global brownie points, weakening their militaries and frittering away their citizens' taxes to keep the useful distraction to the burden of responsible governance the war has provided since last February. That said, the overwhelming worldwide focus on that war should stop some (but not all) flashpoints elsewhere from becoming all-out conflicts, notably in Taiwan, Kosovo and the Aegean Sea. Not all proxy sponsors are in the right places to give a space where armed conflict could occur, but it might end up a different story for the possibility of Turkish intervention into northern Syria and of Azerbaijan into Armenia.
Speaking of domestic politics, the picture is not much rosier. Yes, Rishi Sunak might fulfil his "promise" of falling inflation through simple laws of economics at the bottom of a cycle, but his inevitable attempt to take credit will undoubtedly ring hollow with the masses. One cannot read inflation like poll numbers, meaning the price rises are already embedded into economic reality alongside the below-inflation wage growth. Consequently, the strikes will rumble on for at least the first half of this year as the trade unions try to extract a victory from kicking a government when it is down. It has seemed to me that Mick Lynch and company want to re-enact the 'Winter of Discontent', but the reduced scale of unionised workers in proportion to the overall workforce will not make life as holistically dysfunctional from striking alone as it was during the mass strikes of the 1970s. I guess their ambitions, borne out by romanticised period role-playing, are at least typical of the present time. After all, similar fantasies which only the children of later Cold War politics are capable of conjuring drives the foreign policy situation I discussed earlier.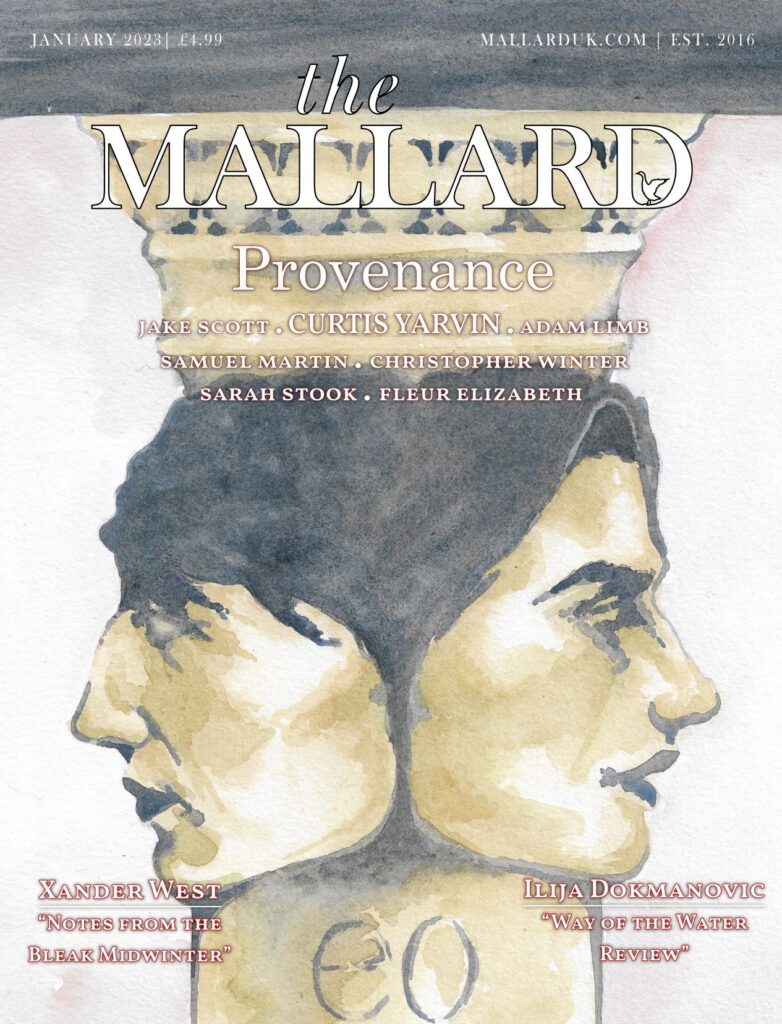 This is an excerpt from "Provenance". To continue reading, visit The Mallard's Shopify.
---