At the time my personal motivation in doing a whole suite of works was the aesthetic superseding the political. I was captivated by the sensuous images of darkness and colour shades that I tried to capture in these paintings and drawings. Multitudes of people wearing a loose uniform of greenish yellow starkly contrasted with the burning embers of street fires, and thick black smoke from various car chemicals and building materials being immolated, darkening the sky. So many monuments to France's history are contrasted by a new revolutionary fervour. I was attempting to create a sort of protest impressionism, colour swatches in the darkness of smoke and the light of fire.
But perhaps this is too a sort of romanticism, an aesthetic expression of a yearning for political possibilities outside of the confines of Globo-liberalism, because the political-aesthetic picture of current times produced by Globo-liberalism is so bland, Kitschy, its regime-approved protest art so vulgar and dehumanising, from flat design humans to Banksy. In other words, it sells you empty left-liberal sentimentalism. But my paintings are not meant to create a new counter political-aesthetic. In hindsight, these works are merely cartographic, depictions of a historical moment done as faithfully as I could. Art as a dramatic record of events, a window into vivid scenes that didn't quite seem real.
Since the petering out of the Yellow Vests, and the periodic riots and public demonstrations in France, over everything from climate change to changes in pension law, there seems to be a jadedness and morose character to the "active politics" of the French. Each one seems to devolve into a public dance party, a more spectacle-driven and violent form of the same cynical and exhausted symbolic politics that lurches forth in most of the Western world. The same people smashing windows and lighting cars on fire went right back and voted for Macron again.
This calls into question the nature of a true syncretism between fringe left and right political coalitions that meet in the middle of society through public political rituals of demonstration and protest. Perhaps it is true that these sorts of protests and public events are merely vanities, and real politics in globalised liberalism is far away and above the direct means of resistance ordinary citizens have. In other words, managerialism, more than tyranny and ideological millenarianism could ever dream of, did away with the concerns and whims of the crowd.
But in the end, the Yellow Vests provided striking images, and for a time, provided an aesthetic politics which could provide a template for further populist movements which cross-cuts ideological and cultural boundaries. The Yellow Vests were very much of the times we are living in now, because it is the image, the aesthetic more than anything, especially in the online world, which informs and contorts the political.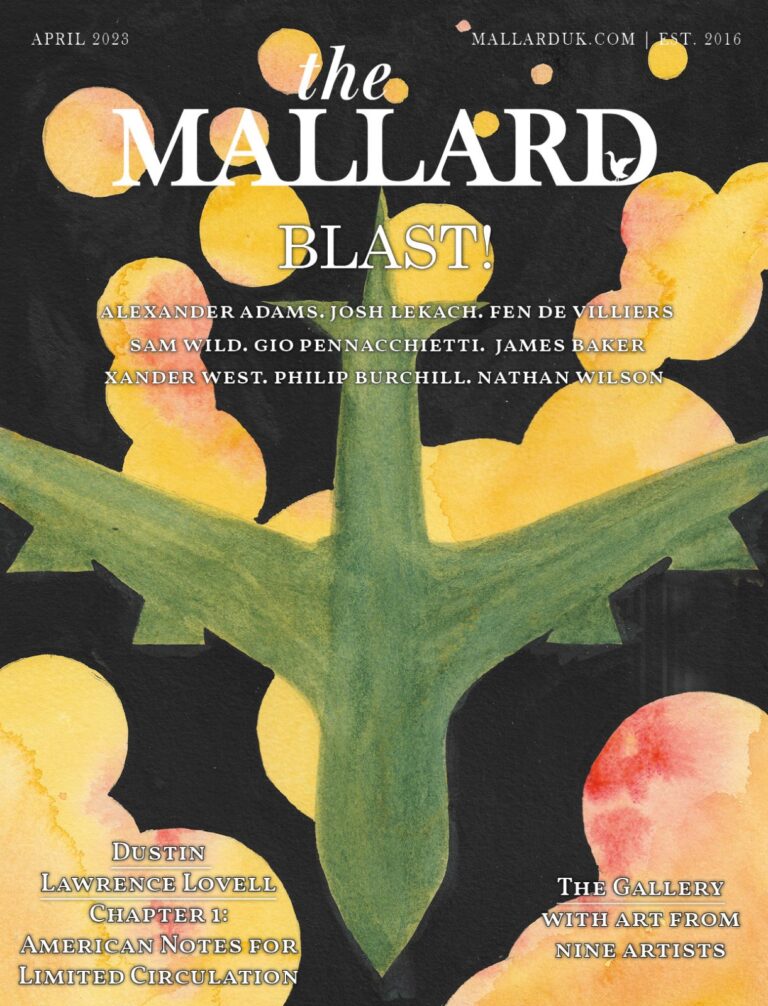 This is an excerpt from "Blast!". To continue reading, visit The Mallard's Shopify.
---