From an aesthetic, or mannerism perspective, gentlemen had indeed almost entirely perished from the Isles. But the idea that no one should be seen confronting anyone, and a stiff upper lip must be kept at all times had passed onto generations after generations well and intact. But does a combination of that and an increasingly restrictive legal system means nothing can ever be done to rescue Great Britain from its managed decline?
Not really. But the struggle needs to start small, tiny first steps to ease everyone out of the mindset of being a 'gentleman'.
Unfortunately, if you started pushing over idle motorcycles on your local taxi ranks and smashing windows on your local 'souvenir shop', you won't last long until your own people (yes, your own people) will start reporting you to the KGB (Komitet-Gosudarstvennoy-Bezopasnosti Great Britain), and the government WILL be on your opposition's side.
What you need to do what some may call a 'petty nuisance', completely within the boundaries of law. Or rather, practicing your rights to its maximum, and making the ENEMY's life harder – cross a zebra crossing just as a Deliveroo rider or a matte-black tinted-window Range Rover arrives so they will have to stop, if they don't, make them, it is YOUR right! There are much more ways to do this, the sky really is the limit.
Be an active petty nuisance to your enemy, this is your last resistance to those who are invading your life. It may sound humble, perhaps futile, but it keeps the spirit of resistance awake, reminds you that this is still an active struggle, it kills the gentlemanly mindset to give in, to compromise, it keeps a little bit of that fire alive. You will find yourself fighting back more and more as you become more and more comfortable with it. And eventually, perhaps hoping, you will find yourself winning, in this petit crusade, fought with petty nuisance.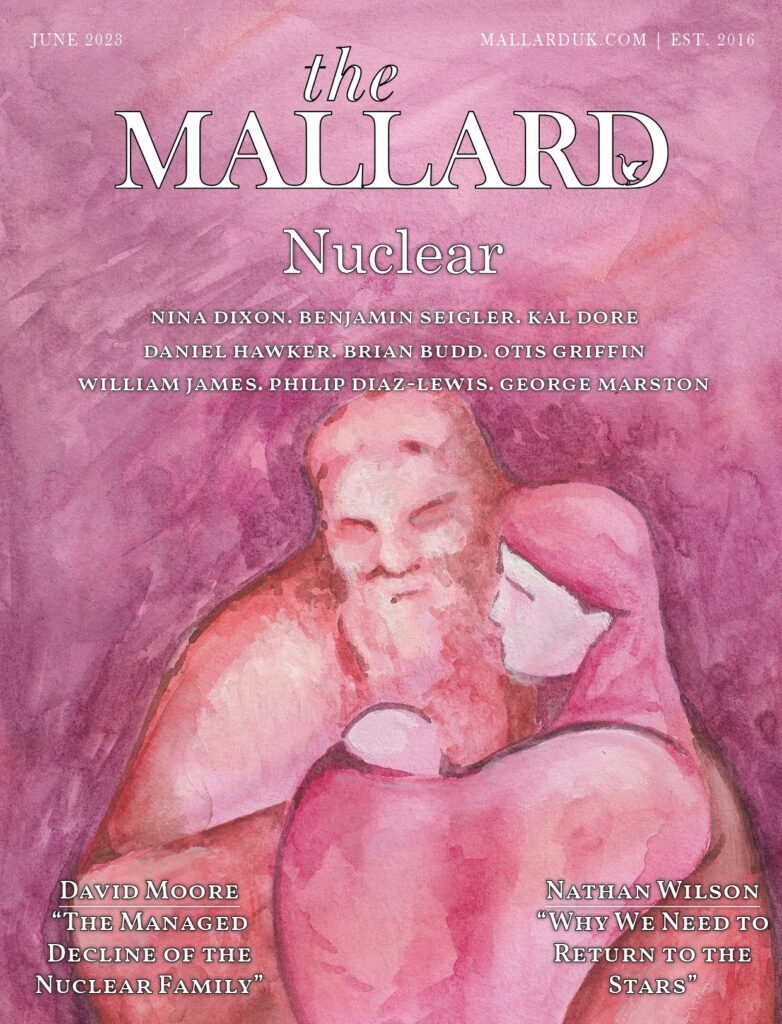 This is an excerpt from "Nuclear".
To continue reading, visit The Mallard's Shopify.
---